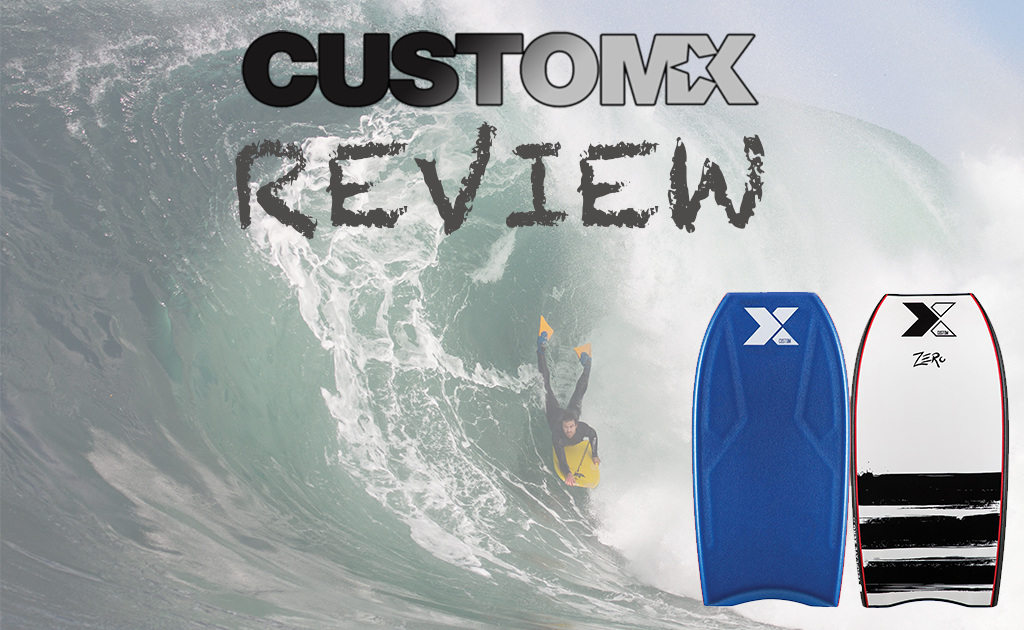 "Custom X" began as a side project for Debbie Colwell, who first became a bodyboarding enthusiast when she worked with Tom Morey for Morey Boogie in 1976. Debbie became known for making high quality custom bodyboards because of her masterful skills. Soon, there was a huge demand for her custom bodyboards and people started to look for her boards in retail stores.
More...
It didn't take long for Debbie Colwell to finally set up her own shop. Riders from different parts of the world came to check and try her boards. With the assistance of Dave Dale, Mike "X-Man" Fleming, Ron Norick and Dave Cunniff, Custom X launched into full production and Colwell's designs became available all over the world.
Custom X did not stop improving their craft, and their designs only got better throughout the past 25 years. With the supervision of talented shapers like Jimmy Linville, Kevin Wood and Pete Anaya, Custom X was able to hone its full potential as a custom bodyboarding company.
Following tight quality standards and using only the best materials, Custom X takes pride in their craft. Their diverse following continues to grow along with the ever-changing bodyboarding scene.
Custom X Bodyboards
We have the privilege of reviewing some of the best-loved models from Custom X. Read on below to know which template and size is perfect for you.
Matrix Bodyboard
​
If you are new to bodyboarding, you would be pleased to own a Custom X Matrix. It is a high performance bodyboard with the beginner to intermediate rider in mind. If you are looking for something that you can start to do variations on, this board will perform just the way you want it. Don't underestimate what this board can do because it can tear up some decent overhead bombs too.
​
High quality PE core
Single rails (60/40)
Tight Cell Deck (TCD) material
Perfect template for prone riding
Slick 30 mil bottom material
Channels for speed
Crescent-shaped tail
Available in these sizes: 36", 38" 41" and 42"
Sold at an affordable price
Titan Bodyboard
If you want to get the most out of ever wave you catch, the Titan template should be your go-to bodyboard. By utilizing a timeless and tested prone shape with the best possible materials, the Titan is a formidable board made for superior performance.
Wave-Plank PE core
Double rails (50/50)
Single stringer made of graphite
Tight cell deck (TCD) material
Surlyn slick bottom
Available in these sizes: 38", 39", 40", 41", 42", 43"
Dura HDPE slick skin
IXL cross-link deck
Channels for speed
Crescent-shaped tail
Made for maximum wave time
IZM Bodyboard
​
Custom X wouldn't be the same without the iconic IZM model. This year's version comes with an upgraded contour that redefines control while riding. It also comes in an updated stylish look, which adds to the overall flair of your ride. The IZM was designed to improve the rider's ability to project himself off a wave. This board also comes with the necessary amount of flex for the rider to be able to pull off projections.
​
Cellu-Cushion PE deck (8 lb.)
Chine double rails (60/40)
Single stringer made of carbon fiber
Dow PE core (2.4 lb.)
Upgraded IZM contour
Dura HDPE slick skin
Channels for speed
Nose grips and bulbs
Nose and tail buffers
Crescent-shaped tail
Available in these sizes: 38", 40", 41", 42", 43"
For the advanced rider
Quest Bodyboard
​
When a world-renowned shaper like PMA designs a bodyboard together with a kickass bodyboarder like Ryan Rhodes, you get a legendary template like the Custom X Quest. This board is a head turner from first glance. Sleek black outline with a standout white logo print just at the tip of the nose. The Quest template comes with elbow grooves, which are pretty cool pads that effectively give your elbows more grip and control while you ride.
​
High density PE core
Double rails (60/40)
Tight Cell Deck (TCD) material
Surlyn slick bottom
Elbow grooves for more grip and control
Single stringer made of graphite
Shaped for more bite on the wave
Crescent-shaped tail
Ride for more command and control
Python Bodyboard
​
If you are a beginner who wants to experience the benefits of owning a Custom X bodyboard, you should consider getting the Python. This is the perfect shape for new riders because it provides the stability and drive needed to get into those waves for the first time.
​
High grade EPS core
Chine double rails (60/40)
Cross-link IXL deck
Dura HDPE skin

Channels for speed
Crescent-shaped tail
Comes with a free fin plug
Leash included
Available in these sizes: 36", 38", 40", 42"
---
Custom X Fins
Not all fins are created by bodyboarders, which is why there are some fin designs that don't fit well and don't work well in the water. This is why Custom X asked a team of professional bodyboarders to design the perfect pair of swim fins that all bodyboarders can appreciate and use.
Custom X fins have dialed in on the perfect length to maximize the power out of every thrust and kick. The edges of the fin pocket have also been smoothened out to provide more comfort and grip to the rider.
The fins are made from high quality rubber that weighs almost nothing at all. Best of all, the Custom X fins float in water! This eliminates the worry of losing your pair of fins when a strong wave knocks you over.
Made of high quality rubber
Lightweight but durable material
Efficient A-Frame blade design
Comfortable foot pocket and foot strap
Double drain holes to eliminate water and sand
X grips at the bottom for traction
Floats in water
Superior ankle support