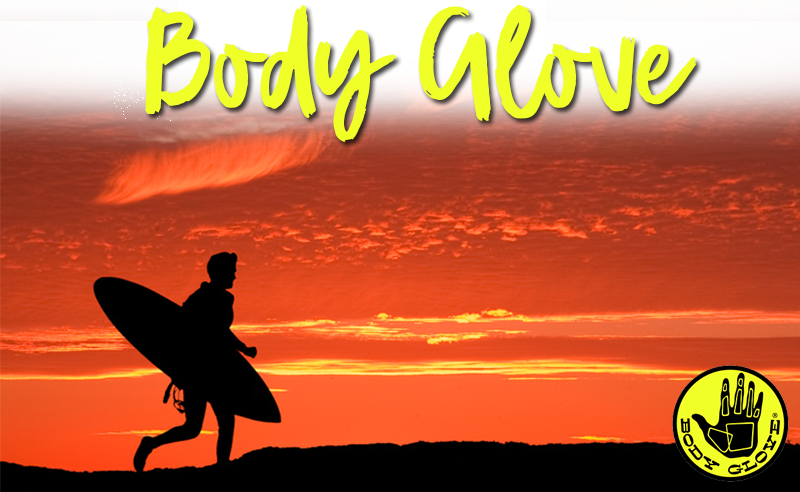 Soft surfboards have come quite a ways since their inception and, riding the train of evolution, the Body Glove Soft Surfboard is beginning to take the world by storm.
More...
Though most surfers think of soft surfboards as being for beginners, they are also excellent for veteran surfers who want to try out a different board without burning a hole in their wallet.
If you do happen to be a beginner who is maybe overwhelmed by the amount of information on shapes, fins, etc., know that a soft top board is a great option for entry-level surfers who see themselves continuing to explore the sport long term.
Body Glove is known for making some of the best surf gear on the market, and they definitely didn't take a break when it came to making their soft surfboard.
With a mix of excellent board characteristics, you will have an absolute blast on the Body Glove Soft Surfboard!
Specs
Shape: Longboard
Size: 7', 8', or 9'
Weight: 22 lbs
Weight Capacity: 240 lbs
Materials: Foam, WBS Top Deck, Slick Bottom, Wood Stringers
Fins: Thruster Set
Leash: Yes
​Board Handling
The guys over at Body Glove made this board out to be one of the top-of-the-line soft boards in the surf industry. It is a wildly functional board. Because of the board's size and lightweight characteristic, it is very easy to paddle out in the water and even easier to take with you on the road or carry down to the beach.
It is great for beginners in that once you figure out how to stand up and catch your first wave, staying balanced on top will be a piece of cake. With much less flex than your typical foam boards, you'll find that you won't feel the same stop when popping up. In all, it's a great board for a smooth and laid-back day of surfing and we know that because of the flat plane bottom. Having a flat bottom makes catching waves super easy, though trying to turn or cutback on a bigger wave might seem almost impossible, especially if you're new to surfing.
If you're looking to ride the nose like the pros, you might have a difficult time as well. The board doesn't sit in the wave as well as most, which forces you to focus on keeping your board in the pocket rather than stepping out front. Even with that in mind, it truly is a great board for learning on.


Who This Board Is Perfect For
The Body Glove Soft Surfboard is great for a number of different people, though built for the entry-level surfer.
Young, old, big, or small, if you are trying to get out into the water and build some confidence fast on a board that will last, the Body Glove is an excellent choice for you!
Frequently Asked Questions
How is the leash that comes with the board?
The leash that comes with the Body Glove board is actually pretty low quality. We would definitely recommend purchasing a separate leash. Though it may have been a creative choice on the company's part, the idea to attach the leash to the center fin plug rather than a separate leash plug on top was sort of a strange idea. If you get wrecked in a big wave, you're now more likely to lose both your leash and fin rather than just one or the other.
If you do decide to purchase your own leash, we recommend getting a leash that is one foot longer than your board. If you're wiping out a lot with a short leash, it's more likely that your board will fly back and hit you.


Do I need to wax a soft-top surfboard?
Yes, you should wax your board, though the coat of the wax that you decide to apply can be much lighter than a coat you would apply to an epoxy board. These foam decks are made with a material that provides texture enough to grip onto, so there is really no reason to go nuts and apply multiple coats.


What types of waves does this board handle best?
The board works incredibly well in waves that are anywhere from 1-3 feet tall. Though the board is very steady when it is atop the water, it still needs push from underneath for a beginner who is looking to get their balance right. The buoyancy of the board is what makes it great for smaller waves, though the flat plane makes it difficult to catch anything above 4 feet, as that is when turning becomes necessary.


What size board should I choose?
There is no gospel to by when choosing the right size surfboard, though height and weight definitely play a key role in making that decision. If you are on the lighter and shorter end (below 6 feet and under 200 lbs), you might want to go for a shorter 7-foot board. On the other hand, if you're bigger (above 6 feet and over 200 lbs), you might want to try out the 9-foot board. Keep in the mind that height and weight should be considered among an array of factors and they should not be the definitive qualities in choosing your board.


What are the wood stringers for?
Traditionally, wood stringers run down the center of a board to provide strength and rigidity. Boards without strings in them are far more prone to snapping in heavy conditions or after frequent use. They are typically made with balsa wood. The golden rule is: thicker the wood, the stronger the board. This is especially typical in longboards as they have more flex than your 6-footers.


How do I take care of my Body Glove Soft Surfboard?
Though it doesn't come with any sort of care manual with specific instructions, you'll want to think of soft-tops as any other surfboard. Clean them off with freshwater after every surf session and never, under any circumstances, leave them baking in the back seat of your car. The heat from the sun can cause the outer layer of the board to bubble and wrinkle, making the board more prone to further damage in the water.


What other things should I get to begin surfing?
Once you get your Body Glove board and some wax (we highly recommend Sticky Bumps), you're pretty much ready to get out in the water. If you're new to the water though, definitely have a good pair of trunks or a solid wetsuit if you're in a cold-water climate. If you really want to get serious, a waterproof watch is excellent so that you can keep track of time while out in the deep blue.


I see that Body Glove is famous for making SUPs. Can I use this board as a SUP as well?
The simple answer is no. These boards need drive and momentum to stay up in the water. SUPs are designed to be much longer and thicker so that they can sit up even in calmer conditions. Though these are longboards, they are far to narrow and not long enough to act as a steady SUP.
Verdict
For the small price, the Body Glove Soft Surfboard is a great choice for beginners just looking to get out in the water and have some fun learning.
The fact that it already comes with fins and a leash makes it much easier to get started without having to worry about any other outside variables.
Body Glove is a trusted brand in the surf community, and we trust that this board will be an excellent choice to start your journey in surfing. Have fun, and shred on!